April 30, 2018
May 1, 2018 - Ohio Skylites
Image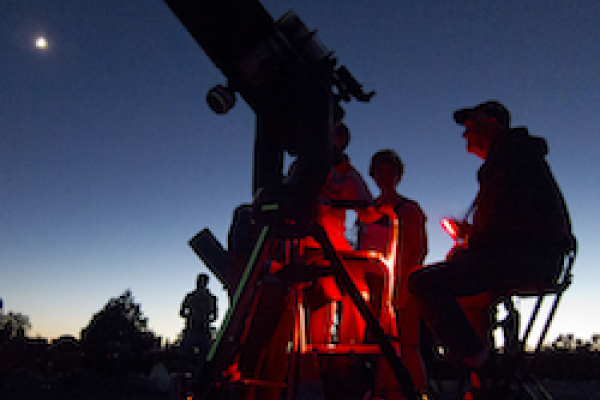 Description
In the evening:
Around 9pm when the sky is finally getting darker look toward the west. You will see an incredibly bright spot up in the sky which is the planet Venus. As the sky fades you will see Orion setting as our winter constellations say goodbye for the season. In the eastern part of the sky, you will see another bright object rising and that is the planet Jupiter. Jupiter will be high in the sky on May 8th when it reaches opposition, or is directly in line with the Earth and the Sun. It will be the largest and brightest for the whole year at this point. 
In the morning:
If you are up early before the Sun, around 5:30 am local time, you will be able to see Jupiter in the west, and Saturn and Mars high in the southern sky. Mars will be bright and orange. We will be watching Mars throughout the summer as the Earth and Mars get closer together. At the end of July, Mars will be close like it was in 2003 and will be prime for viewing through a telescope.
Special Event:
This weekend, lookout for a sky gazers favorite, the annual eta Aquariid Meteor Shower. The eta Aquariids are active now but peak this coming weekend on the morning of May 7. These meteors are named because they appear to be traveling across the sky from the constellation Aquarius which rises just before dawn. This year the moon is not favorable to meteor watching but you will still be able to see bright ones even here in Columbus assuming the weather cooperates. The parent body or celestial object that leaves dust in orbit to crash into our atmosphere and create a streak, is none other than the famous Halley's Comet. Once a year we crash through the comet's old tail in May and we see a beautiful meteor shower. The American Meteor Society has more information and a cool graphic of the orbit of Halley's comet and how the Earth passes through the tail.
---