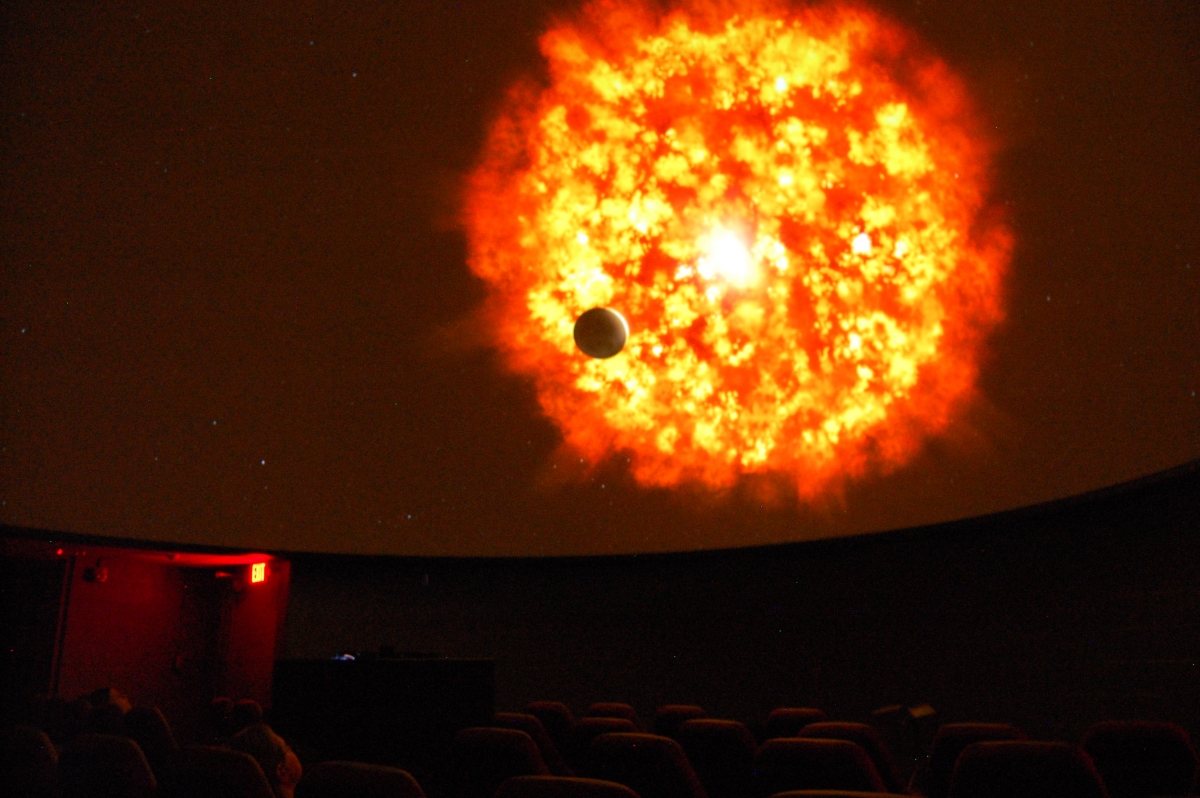 The Grand Re-Opening Planetarium shows are Sold Out!
Due to overwhelming interest in the new planetarium, all 16 of our grand re-opening shows on Saturday, October 12 have been fully sold out as of the morning of October 4.
We sincerely apologize if you cannot get a seat at the grand re-opening shows, and have opened reservations early for our regular public programs starting in November.
Members of the OSU community (students, staff, and faculty) are also welcome to attend one of the shows during Homecoming 2013.
Star Party
Weather-permitting, our Grand Re-Opening will include a star party on the roof of Smith Lab starting at 7:30pm with views of the heavens through our 12-inch telescope plus numerous smaller telescopes setup on our new observing deck.
The star party is free and open to the public (no reservations are required).
With our new planetarium, we are excited to be able to bring astronomy to the public on an entirely new level — our new system will allow us to fly among the planets and the stars, incorporate current research into planetarium presentations, offer hands-on astronomy labs and demonstrations to college students and elementary students alike, and help bring astronomy to a broad range of audiences.
We hope to see you all there!