September 6, 2013
Spitz SciDome XD Projector has First Light!
Image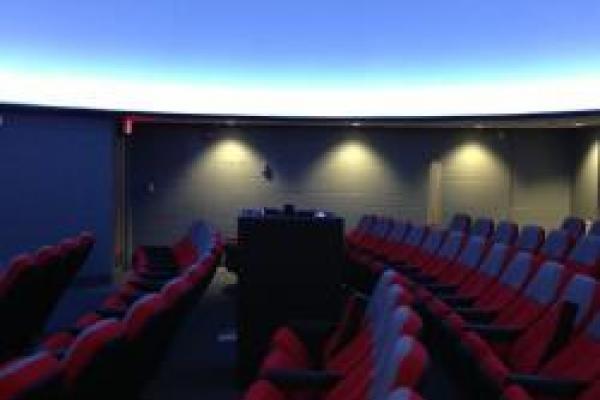 Description
After nearly two weeks of integration and testing, our new Spitz SciDome XD digial projector system was fired up and achieved "first light" inside the newly renovated OSU Planetarium.
This has been a busy couple of weeks in the renovation project.  First a crew from Spitz arrived to unpack and setup the new planetarium system, including wiring the sound and projector, installing the LED cove lighting, and getting all of the pieces together for the projector and control console.  After a break for the Labor Day weekend, we had an intense two days while Ash Enterprises installed our new planetarium seating.  Once the seating was in, Craig from Spitz arrived to finish installing the projector system and testing all of the components.
At 3 o'clock on Friday afternoon, Sept 6, Craig fired up the SciDome XD projector and gave us our first look at the new OSU Planetarium.  
Still a lot of tuneup, training, and learning is ahead, but it was an exciting day for the planetarium renovation project which began nearly 15 months ago.
We are preparing brand new shows, and will be reopening to the general public with a free Grand Re-Opening celebration on Saturday, October 12, 2013.
We hope to see you there!
---